Fabbrica D'Armi Pietro Beretta Open Day Second Edition: a travel into the heart of Industry4.0: managers will lead you in the product plants of one of the oldest factory in the world, wich has started the digitalization project 15th years ago. The objective of the journey is to show, by the speech of Beretta managers and the tour in its plants, the digitalization advantages and the Mes Stain applications in the product plants.
The event will take place at Beretta di Gardone Val Trompia ( BS).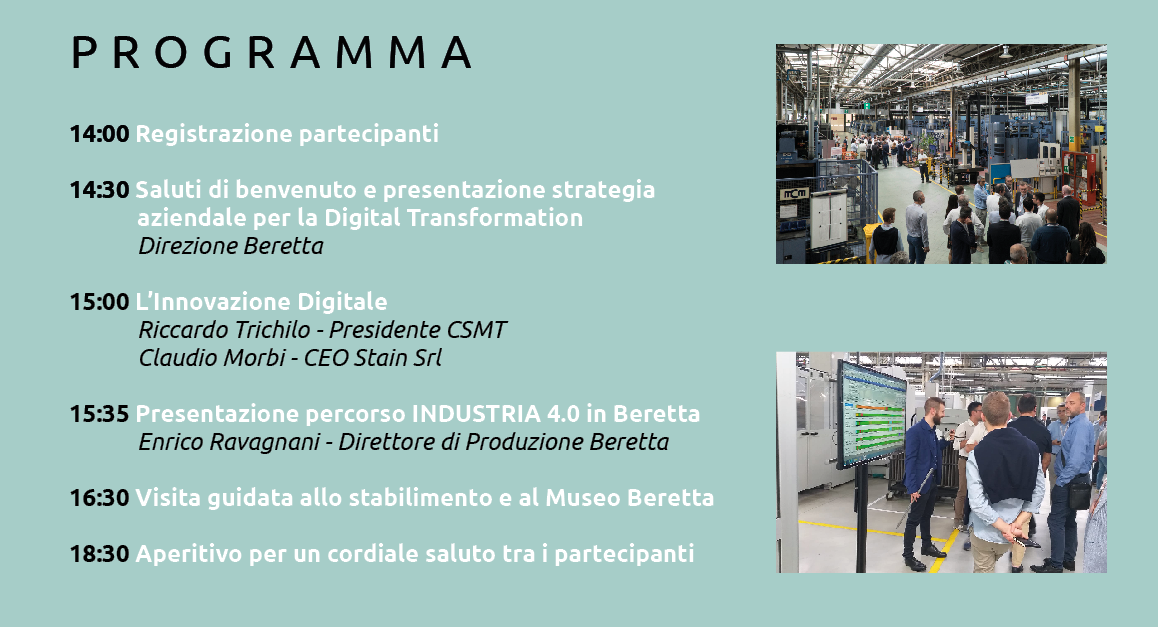 FREE EVENT - RESERVATION IS REQUIRED !
WANT TO BE UPTATED ABOUT NEXT EVENTS? FILL THE FORM BELOW!